We are committed to providing you with professional
solutions! Guided by the international and domestic markets, we will continue to develop and expand the scale of the company, improve the quality of products, and establish a complete quality assurance system and production management system. We insist that the quality standard of each product must be higher than the industry level to ensure that the product reaches a unified standard and quality.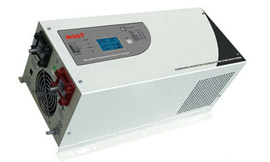 Inverter Welding Machine
Model: 008
PRODUCT INFORMATION
1.Single board IGBT technology, energy-efficient and low noise.
2.Easy arc ignition, litter spatter and excellent welding performance.
3.Without compromising arc stability or increased spatter.
4.Safety protection against over current, over voltage and over heat.
5.Small and light, but still powerful.
6.Suitable for welding all kinds of acid and basic electrodes.
<-------- Can Move Left or Right -------->
Model
160PM
200PM
Input voltage
1X220/230/240V 50/60HZ
Input power capacity
3.5KVA
4.1KVA
No load voltage
62V
Current Range
10-160A
10-200A
Rate duty cycle
60%
Pro-gas flow time
0-1S
Gas post flow time
1-10S
Current down-slope time
0-5S
SP value(balance)
10-90%
Dimensions(LXWXH)
493X330X320mm
Weight(kg)
23
25
INVERTER WELDING MACHINE RELATED PRODUCTS